Business
As he builds his independent publishing house and bookstore Deep Vellum, Will Evans is sparking a literary movement in Dallas.
Shopping & Fashion
We chatted with the Scandinavian brand's North America president, Louise du Toit, about its Dallas flagship.
Books
Her book about the trip, Because the World is Round, is out now on Deep Vellum Publishing.
Books
In 1970, after her parents sold their brake-repair business in Dallas,15-year-old Jane Saginaw went with her family on a monthslong trip to see the world. The journey was made more complicated by her wheelchair-bound mother, a polio survivor.
Valentine's Day
From your partner to your pooch, we rounded up 59 presents, specials, cards, and floral arrangements for every love of your life.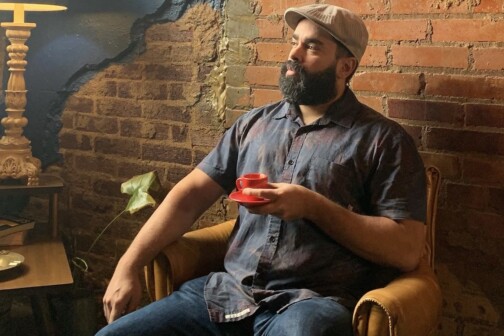 Books
Marco Cavazos views his small book shop as an important way to bring people together around poetry.
Shopping & Fashion
After 50 years running his iconic western wear outpost, Wild Bill Dewbre retired last summer. We caught up with Cody and Julie Newport, who took up the reins, to see how things are going.
Books
Photographer Jamie Beck fell in love with the dreamy Provençal life. Now she's sharing her experiences in her new book, An American in Provence.
Books
The former CIA analyst will discuss Damascus Station.
Home Accessories
Toss those boring white tapers—candles of all shapes and colors are sparking a moment.