Sneakerheads once existed among themselves, getting together at conventions and chatting through niche online forums about hard-to-find releases and how to get them. Now countless Instagram accounts focus on sneakers, some with millions of followers, and exclusive shoe drops garner hordes of hypebeast hopefuls.
Cities like New York and L.A. are historic hot spots for sneaker lovers, but Nic Brent, shoe connoisseur and visual merchandiser for brands like Adidas and Nike, argues that Dallas is not a city that should be overlooked. "Dallas isn't a new market, but it's still a relatively untapped market," he says. "You just have to do a bit of digging to find the best spots."
A brick-and-mortar devotee, Brent believes that the best way to get involved in Dallas sneaker culture is to get offline and hit some shops in person. Because there's an element of Southern hospitality here, he says shop owners aren't concerned about sharing information about where to find the latest footwear.
"You have to look outside of the normal places," Brent says. "You can't always just go online and google. A lot of these stores aren't necessarily social-media savvy, so you still have to do your homework and walk the streets."
Foot Fetish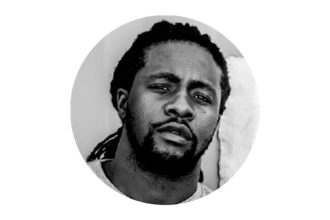 Brent grew up in the '90s, the golden era of sneakers. "I just wanted to 'Be Like Mike,' " he says. Now he has a new dream: Virgil Abloh's
latest creation
for Louis Vuitton. "The basketball sneaker that Abloh created with Louis Vuitton is phenomenal. I'm saving up for that one. It's kind of reminiscent of an '80s basketball sneaker mixed with a hybrid version of a Jordan 3."
Nic Brent's Top 6 Sneaker Shops
Black Market USA
"They have an array of apparel as well as dope footwear that is collaboration driven as well as practical. They have cool stuff you can wear every day."
"This store carries sports brands like Nike, Adidas, and New Balance. They get all of the hype launches."
"A lot of cities still don't have this store. They may have Nike outlets, but it's not the same as being able to go directly to the brand and buy the latest and greatest product."
Human Dior
"This is a consignment store, but it's really high end. They have brands like Margiela, Gucci, and Comme des Garçons. Their cult following brings in rare pieces that you can't find anywhere else."
"They have an array of high-end sportswear collaborations and carry brands like Nike, Off-White, and Thom Browne."
"It's the newest sneaker scene, but already the most influential. They have brands that no one else has in the city, like Balenciaga and Japanese label Hender Scheme."
Get the AtHome Newsletter
Enjoy Dallas' best trends, hot properties, and tips from local designers to help you nest in style delivered weekly.